With the anticipation of a beautiful garden on your mind, you may be wondering about what type of plants and bulbs you can order online. There is something incredibly exciting about seeing those first fresh shoots breaking through the ground to offer a tantalizing glimpse of the colors ahead. Furthermore, with many of us stuck at home because of the pandemic, why not take the chance to brighten up your patio or yards with some vibrant spring color?
Gardening may not feel as easy these days, and the prospect of digging holes for bulbs makes your backache at the thought. Tubs and containers make the perfect alternative and prove easy to fill for spring displays. Perhaps you don't have an outside space, so using pots and containers on your balcony allows you to bring color and spring into your life without too much effort.
Plants and Bulbs You Can Order Online
With the world gripped in the throes of a pandemic, you may feel nervous about venturing out to the garden store. Perhaps you find yourself shielding, and a trip out to buy plants remains out of the question. Fortunately, you may find a plethora of plants and bulbs you can order online.
Springtime classics such as daffodils and narcissus open their petals first to delight us with yellow, white, orange, and pink tones. Tulips follow closely behind with a multicolored explosion of color to brighten up your day. Furthermore, if you buy the right varieties, you may experience a succession of blooms throughout the spring months.
Beautiful plants such as the charming Hellebore offer subtle nodding heads that welcome spring's approach while delightful Aquilegia shows off with their granny's bonnet style flowers. Furthermore, you may plant them in tubs and containers to bring their dazzling show close to your home.
When to Plant
Ideally, you need to plant most spring bulbs before the first frosts. Daffodils, tulips, narcissus, and grape hyacinths benefit from the cold weather, which primes them to burst into life. However, most bulbs purchased from stores undergo a treatment whereby the growers expose them to varying temperatures to ripen them.
Top tips
When your bulbs arrive, give them a quick check over and discard any that show signs of rot or mildew. Avoid any shriveled bulbs or bulbs that feel soft and squishy.
Bulbs in pots
If you want a fabulous display for your patio or balcony, tubs and containers make a great choice. However, ensure the pot's base contains several drainage holes to allow excess water to drain away.
A great trick uses multiple varieties layered in the same pot. Plant early flowering daffodils and narcissus in the first layer before covering with soil and planting late-flowering tulips in the second layer. Consequently, you may experience a flush of beautiful flowers over a couple of months.
Spring Plants
When you look for ideas for plants and bulbs you can buy online; some larger statement plants make an instant impact. Whether you plant them directly into the ground or in containers, it remains vital to consider the platting guidelines from the supplier. For instance, the glorious dicentra, or bleeding heart, likes shade and moist conditions.
Try planting an area with spring-flowering plants such as hellebores, dicentra, and bergenia and underplant them with spring-flowering bulbs. You may experience a flush of flowers in succession over the spring months.
Spring plants in containers
The spring plants we recommend consist of hardy perennials, which come back year after year. Consequently, if you intend to plant them in containers, keep this in mind as the plants may increase in size every year. Use good quality potting soil suitable for containers and tubs.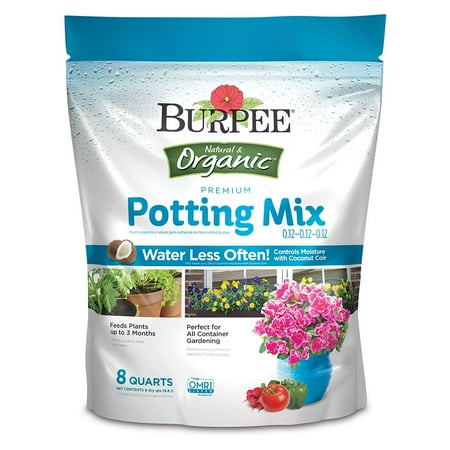 Potting soil contains valuable nutrients and moisture-retentive particles to promote healthy growth. However, plants prove hungry beasts and may require regular feeding, especially as the flowers start to form.
Seasonal delight
Containers filled with seasonal or permanent plants prove versatile because you may move them around to suit each plant type's varying conditions. If you have a yard or patio, you may rotate your pots for spring displays, replacing them with summer flowering varieties as the growing season progresses.
However, if you don't have an outdoor space, storing your spring-flowering containers may prove challenging. You may wish to plant a mixture of spring-flowering perennials and summer flowering perennials in larger containers to maximize the growing season. Alternatively, plant spring-flowering bulbs beneath summer flowering plants to enjoy year-round interest.
RELATED READS: Best Organic Seeds Online
Tubs and Containers
Try using different types of containers and tubs to add extra interest. By raising some tubs on a stand, you may achieve a gorgeous layered look with a wall of flowers.
A metal tub with a stand proves the ideal container for a layered effect. And if the tub has handles, you may find it easier to carry and move.

Distressed Wood Tall Square Red Planter With Liner
from: Nature Hills Nursery, Inc.
Tall wooden planters may prove challenging to move, so use them as permanent fixtures by changing the display according to the seasons. You can place smaller pots around the larger container to create a full, lush display.

Fiber Clay 25.5 Inch Light Grey Trough Planter
Fiber clay troughs and fiber clay pots prove easier to move around compared to their terracotta or stone counterparts. Once filled with glorious plants, they look amazing.

Fiber Clay Geodesic Tapered 12 Inch Antique White Planter
Exploring Plants and Bulbs You Can Order Online
With many of us experiencing varying degrees of lockdown, you may need to find plants and bulbs you can order online. While you can't check the plants and bulbs' quality before you buy them, we have chosen only reputable sellers known for supplying good quality products.
Mixed triumph tulips
Tulips represent the quintessential spring bulbs, and this Mixed Triumph Tulips pack from Willard & May offers a selection of outstanding colors to brighten up your spring. The pack contains 25 bulbs with tall, single flowers that vary from delicate pinks and yellows to beautiful reds and white blushed petals.
The variety likes partial sun, and if you want to plant them in containers, ensure you add a little grit to the soil to provide a free draining environment. The tulips flower around mid-spring and reward you with a stunning display for many weeks.
Daffodil mixture
When you see those lovely yellow trumpets of the daffodil nodding in the breeze, you know that spring has arrived. This glorious daffodil mix of 50 bulbs from Daylily Nursery contains a mixture of traditional yellow daffodils with the addition of some unusual varieties.
The mix includes flowers with rich yellow petals and bright orange trumpets, while some have white petals with yellow trumpets. Try mixing your daffodils with tulips by layering the bulbs in a container for a succession of flowers. This particular mix flowers through the early part of spring.
Grape hyacinth
The enchanting blue of these Grape Hyacinths from Country Creek Acres rewards you with a display of stunning, grape-like blue flowers throughout early spring. Plus, the flowers give off a lovely, sweet scent.
The pack contains 10 bulbs. For the best effect, plant them together in their pot for a vivid blue display. Alternatively, if you plant them directly into the ground, they could multiply year on year to provide your garden with a blanket of blue during the early part of spring.
Helleborus Ivory Prince
Helleborus Ivory Prince from Plants Express represents a truly worthwhile plant to grow in your garden and containers. The plant is known as the Christmas Rose because it flowers during the winter right through to late spring. Consequently, it provides a rewarding plant to grow for an extended display.
The flowers form over lush green leaves, and each flower forms as a cluster with delicate pink markings against white petals. Hellebores like partial shade to full shade, making them the ideal choice for darker patio or balcony areas and for planting beneath trees and larger shrubs.
Aquilegia chrysantha
Aquilegia chrysantha from Plants Express forms a large, robust perennial that reaches up to four feet in height. It flowers from late spring into early summer and continues the color long after the tulips lose their last petals.
The flowers resemble old-fashioned granny's bonnets, with petals arranged around an unusual center. This particular variety consists of gorgeous vibrant yellow flowers. However, there exist many varieties of Aquilegia in a host of bi-colors.
Eschscholzia californica
The Eschscholzia californica from Plants Express, also called the California poppy, produces masses of deep orange flowers through late spring and early summer months. The vibrancy of its flowers provides a sharp, vivid splash of color for your garden and containers.
The plants form a compact mound of frilly pale green leaves from which the flowers extend on long stems. It proves easy to care for and is drought-resistant. When you search for plants and bulbs to order online, the California poppy won't fail to delight you.
Primula polyantha Mixed Colors
Primula polyantha Mixed Colors from Plant Express forms the perfect compliment for your daffodils and tulips. This variety, also known as the English primrose, arrives in a spectacular range of colors from white, pink, and red to vibrant blues and yellows.
Try planting your primroses in tubs with tulips or daffodils underneath. While classed as an annual, you may see them re-appear year after year given the right conditions. They flower from late winter well into spring to provide months of beautiful color.
Bergenia Bressingham Ruby
Bergenia Bressingham Ruby from Plants Express provides value for money as the plant is evergreen. It likes shade or partial shade and proves ideal for planting beneath trees of taller shrubs.
The large, lush green leaves form a compact habit. The flowers burst from the crown on long stems to display clusters of vibrant pink flowers. The flowers continue throughout the spring months to give a long display that looks fantastic in the garden or containers around the patio.
Dicentra spectabilis
Dicentra spectabilis from Plants Express forms a tall and elegant plant representing an old garden favorite but looks equally at home in a large pot or container. It grows up to three feet with a spread of three feet, so ensure you use a large pot if growing the plant on your patio or balcony.
The plant has the nickname of "bleeding heart" because of its enchanting flower shape. The flowers appear on long arching stems above the large split leaves. The flowers dangle down along the length of the stems and resemble pink and white hearts.
Plants and Bulbs You Can Order Online Explored
Spring brings with it the promise of warmer weather with long lazy days sitting in our gardens or enjoying our patios. With many of us in lockdown, we have found a new respect for our outdoor spaces, and no matter the size, we want to fill the area with spring color.
Using pots and containers for our spring plants and bulbs offers an easier form of gardening and allows us to easily move the display around. If you have a small space or a balcony, a couple of well-placed pots with some gorgeous tulips and daffodils may make all the difference to our mood and outlook.
Choose varieties of bulbs that flower from early to late spring to extend your display. Try layering tulips with daffodils to give a burst of color over a couple of months.
Plants such as English primroses and Hellebores flower for many months while the beautiful blue of the grape hyacinth offers a delightful, sweet scent.
Do you like to grow spring bulbs and plants? Why not share your favorites with us by commenting in the space below?