Our pets are our best friends. We need to take care of our friends. This means helping them to look their best. When a dog or cat is groomed, they feel better, are healthier, and happier. You can achieve this by having the best pet grooming kit on hand.
The Benefits of Pet Grooming 
Having your own pet grooming kit saves you money in the long term. After the initial investment, the product essentially pays for itself. Why? Because it saves you from paying for expensive dog groomers that your pet probably has to visit on a monthly basis. But, what are the overall benefits of grooming your pet?
Improves The Relationship With Your Dog
One benefit of grooming your pet yourself is that you'll get the time to interact with your pet, which strengthens the bond between you two. By relaxing and helping them to feel calmer, you'll improve the relationship with your dog as they begin to trust and love you more.
Removes Dead Hair and Skin 
Grooming your pet gives you the chance to remove dead hair and skin cells from their fur. Almost instantly, you'll notice their coat looks shinier and feels softer. This makes your dog appear well looked-after and helps to cool them down during the hot months. Also, think about how you feel when you've had a bath or visited the hairdressers; it improves how you feel about yourself and your dog will feel happier wearing a healthier coat.
Plus, removing dead hair and skin from your dog's coat keeps them clean and less prone to smelling since you're removing the dirt particles when you brush and groom them.
Become Familiar With Their Body
We don't check our pet's bodies enough to make sure they're fit and healthy. But while you're grooming your pet, you'll get the chance to check they don't have any new cuts, marks or lumps. Doing so is a great way to detect any illnesses early on, while discovering what motions your pet likes. 
Prevents Shedding
If you notice pet hair all over your home, this could be an indication that you're not grooming them properly or regularly enough. Thankfully, grooming your pet often can avoid your pet shedding as much as they once did. Get in the habit of brushing them every other day and you'll notice the amount of hair in the brush becomes less each time. Not to mention that regular brushing stimulates the glands in their skin to keep them healthy.
How To Choose a Pet Grooming Kit
Now that you're aware of the benefits of grooming your kit, let's look at some important considerations to make throughout your search.
Vibrations and Noise
You know your furry friend better than anyone else. Do they become scared and intimidated of loud noises and vibrations? Instead of choosing the most powerful kit you can find, consider purchasing a dog grooming kit that they are feel comfortable with. For example, if you're aware that they hate loud noises, opt for a device that may be slower but is quieter in use.
Oils
It's important to check the amount and type of oil you need when clipping their nails. If you don't maintain the oil levels, they can become dull which may injure your pet's skin. You should also check the process involved so you follow it correctly. Do you apply the oil before or after cutting their nails? Always read the instructions before reaching for the clippers.
Size of The Kit
Finally, consider the kit's usability and affect on you. For example, light clippers are ideal if you have sore wrists or can't hold much weight. However, lighter clippers mean your dog can feel the vibrations more so find a medium that's comfortable for you and your beloved pet.
The Top 10 Best Pet Grooming Kits To Buy
There are a ton of great pet grooming kits on the market and most of them can accommodate the needs of both cats and dogs. You might be stuck scratching your head as to which one you should choose.
Well, we decided to search Amazon for ourselves to find the top 10 best pet grooming kits money can buy. Our list includes brands like PetTech and Wahl Professional Animal.
We've included varying price ranges to help accommodate almost any budget.
So, are you ready to find the perfect pet grooming kit for your furry friend? Great! Let's get to the list.

10. Sminiker Professional Clipper Kit
This is kit literally comes with everything you'll need to properly groom your dog, cat, and some other furry household pets. You can even use the clippers on a horse.
You'll appreciate the titanium angle blade combined with ceramic that makes for a smooth and efficient trim for cats, dogs, horses, and rabbits.
Here is a word from the manufacturer, "New user-friendly, we provide 3-6-9-12mm level limiting combs with the package. With limiting comb you can safely trim your pet even if you've never done it before. Mobile titanium blade is adjustable ranging from 2mm- 0.9mm for a slight adjustment on hair length"
Kit includes:
1 x Sminiker Pet Clipper
1 x US AC Power Adapter
1 x Rechargeable Battery
1 x Cleaning Brush for Clipper
2 x Stainless teeth scissors(Flat & Teeth scissors)
4 x Limiting Combs
1 x Manual
1 × Nail Clipper Kit
1 × Nail File
Pros
The motor produces low-vibrations and is ultra quiet
Cordless design
After charging, clippers can run for 70 continuous minutes
Cons
Some reports of the Clippers not adequately getting hair between the pads of the pet's feet
Hair tends to stick to the blades
---
9. PetTech Professional Grooming Kit
PetTech is a wonderful pet grooming kit company and this kit proves it. You'll get everything you need to groom your dog, cat, and other pets in this convenient kit.
One thing that we really like about this kit is how quiet the motor runs. You don't have to worry about the noise or vibrations scaring your pet while being groomed.
The clipper has been ergonomically designed to make grooming your animal a breeze. Plus, the clippers are cordless and rechargeable. Grooming your pet becomes a stress-free process for both human and animal.
Check out what the manufacturer has to say, "We're so proud of the quality of the products we manufacture, that we're proud to stand by our unparalleled lifetime replacement guarantee. If you ever have any issues with your pet grooming kit, simply contact us for a free replacement or refund".
Pros
Adjustable precision cut blades and comfort combs
Safe and easy to use
Affordable
Cons
A report that the clippers stopped working after 15 minutes of use, however, may other positive reviews dispute this claim as a glitch
---
8. Wahl Professional Animal Pet Clipper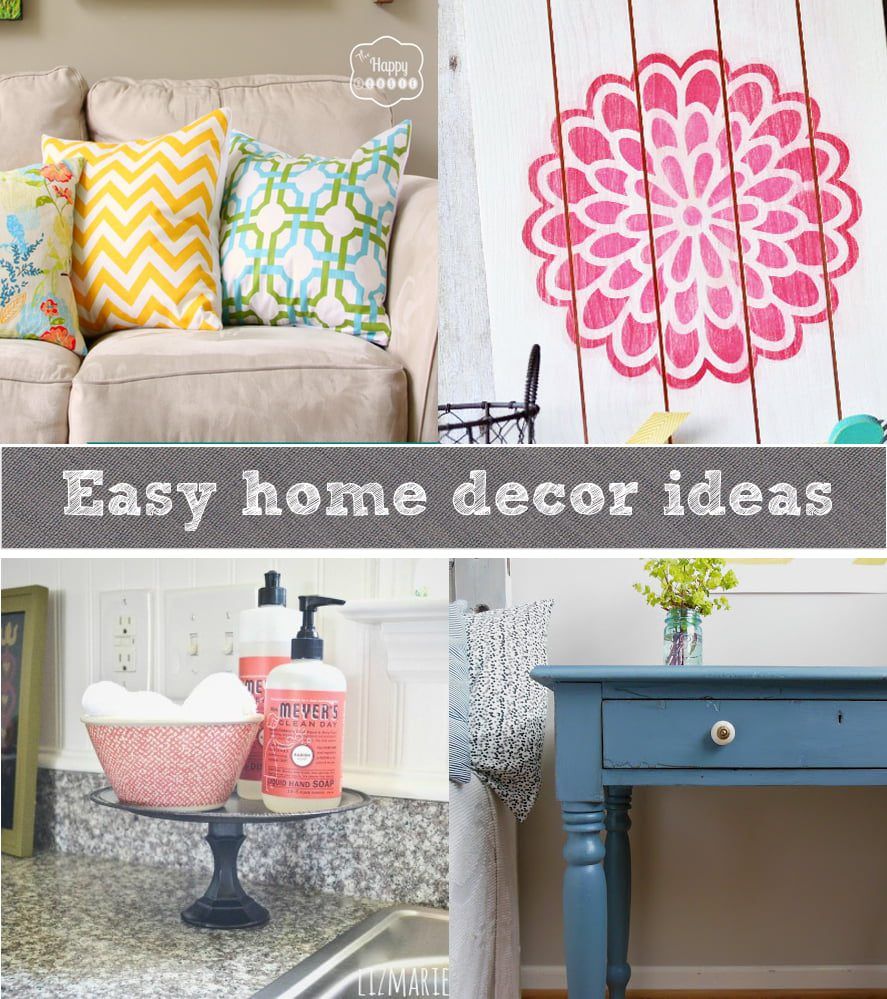 This set is the cream of the crop! It includes one medium-duty corded clipper; standard blade adjustable to #30, #15, and #10; 7 plastic attachment guide combs; stainless steel scissors; black finishing comb; Grooming & Styling instructional DVD; apron; red blade guard; cleaning brush; blade oil; and instruction book.
We love the fact that this kit comes with an instructional DVD that helps you learn how to use your pet grooming tools. How neat is that?
The kit is ideal for all types of dogs and can groom face, ears, paws, tails, and more.
Here is a word from the company, "If your Wahl product fails to operate satisfactorily within the limited warranty from the date of original purchase, Wahl will, at our option, repair or replace your product and return it to you free of charge".
Pros
Powerful speeds up to 7,200 strokes per minute make clipping quick and easy;
16 pieces in all
Clipper and blades are made in the USA
Cons
Can only be used in American electrical outlets and will not work internationally
Some reports that the blade dulls quickly
---
7. Wahl Clipper Pet Grooming Kit
You'll love how this pet grooming clipper kit efficiently cuts through even the toughest dog fur. If you have a curly-haired pet, this is the kit you want to get. There is no pulling or snagging!
The precision, self-sharpening snag-free blades stay sharper than the other clippers. The power drive cutting system easily cuts the thickest of hair using 30% more power.
Here is a word from the company, "This kit has everything you need for trimming and full body clipping. It has high carbon steel blades that stay sharper longer, has superior blade geometry, and exceptional fur feeding to protect your pet from pulls or cuts".
Pros
Comes with a 5-year warranty
Made in the US
The kit comes with color guide combs that make it easy to your desired coat length
Cons
Cannot be used internationally due to different outlets
A user complains the clippers left lines in her dog's coat
---
6. Enjoy Pet Dog and Cat Clipper Kit
This ultra-high capacity clipper kit comes with a built-in 2000mAh Li-battery that is meant to last 7 working hours after being charged for 3. This is much longer than standard pet grooming clippers. The battery can be charged over 500 times before starting to lose function.
See what the manufacturer has to say about the motor, "Powerful Motors & No Clogged: 3.7V, 15W motor power. Up to 9,000 revolutions per minute, providing amazing power without hair clogged".
The super sharp blades are equipped with 33 teeth. This is a lot more teeth in comparison to the standard 24-tooth blade. The blades are perfect for hairy, thick, or soft-furred animals.
Pros
Made with ultra-quiet technology
Comes with a bonus set of scissors and comb
Superior safety
Cons
Some users claim the clippers "bind to easily" and "aren't strong enough"
---
5. iSeaFly Dog Grooming Kit
This truly is the perfect pet grooming kit! The kit includes 1 × 6.5-inch thinning shear, 1 × 6.5-inch curved scissor, 1 × 5.5-inch straight scissor, 1 × 4.5-inch straight scissor, 1 × pet comb, 1 × cleaning cloth, and 1 × stylish black leather case. So it can trim any part of your pet such as body, face, nose, ear, tail, paw etc.
You'll love that this kit is safe for all dog types. The scissors sport a rounded tip so you can safely trim your pets sensitive eyes, ears, and face area without worry.
The scissors are seriously sharp and made to cut through the thickest of fur and made for perfect detailing.
Most pieces of the kit are made from heavy-duty stainless steel construction.
Pros
All grooming shears are made with a comfortable ergonomic design
Clippers come with a sound muffler so as not to frighten your pet
Functional and very strong
Cons
Complaints that the thinning shear pulls and tugs on dog's fur
---
4. OCOOPA Professional Pet Grooming
This is a professional-grade pet grooming kit that is built to last. 
Here is a word from the manufacturer, " Equip with an additional detachable thick ceramic blade to collocate with the thin blade for your alternative use, suitable for long-term cutting and will not get rusty. 4 limit combs (3-6-9-12 mm) to adjust hair length and a whole set of charging ( USB cable and adaptor included), with all these humanized parts, you can trim your pets efficiently and perfectly".
You'll be impressed by the up-graded powerful battery that provides charging protection for the pet clippers to provide maximum extended battery life. The clippers are built to last at least 2 to 3 years longer than other brands.
Comes with a convenient charging design. You can even charge using a USB cable.
Pros
Designed with two turbo speed options
Different mods are available based on the thickness and curl-level of your pet's fur
Comes with an attractive portable carry bag
Cons
Some trouble has been reported with clippers taking out clumps of fur at a time
---
3. Friends Forever Pet Grooming Kit
This set is really innovative. Plus, it comes in a  heavy-duty carrying case that we absolutely adore. What's inside? all of the essentials! Deshedding Brush, Grooming Brush, Dematting Comb, Grooming Comb, and Nail Trimmer.
The professional grade brush set keeps your pet's hair healthy and well groomed. You are able to safely detangle mats and fluff fur without hurting your four-legged friend.
The set is comfortable and durable. There is never any need for replacements as this set is made to last a lifetime.
Pros
Equipped with an anti-slip handle
Great for all types of pet fur/hair
Very easy to clean
Satisfaction guaranteed
Cons
Described as a great starter kit but a more in-depth kit is needed for professional groomers
---
2. Beautural Grooming Clipper Kit
You can't beat this pet grooming kit. The clipper blade is self-sharpening made from high-grade steel that sports 63 Rockwell Hardness. You'll never have to worry about snagging your pet's hair while cutting.
The long-lasting rechargeable battery only takes 1.5 hours to charge and lasts up to 2 hours long. The motor is heavy duty but designed to have low noise and vibration as to not scare your pet during grooming.
Here is what you get: "Beautural Pet Grooming Kit, cleaning brush, stainless steel scissor, styling apron, power adapter, 10 guide combs, finishing comb, storage case, instruction manual, 90-day full refund, and 12-month warranty with friendly customer service".
Pros
Comes with an adjustable taper and guide comb for professional results
Adjustable steel blades
Affordable
Cons
Great for cutting dog hair but not so well for cats
Some reports that the clippers get hot
---
1. WAHL Lithium Ion Pro Series Kit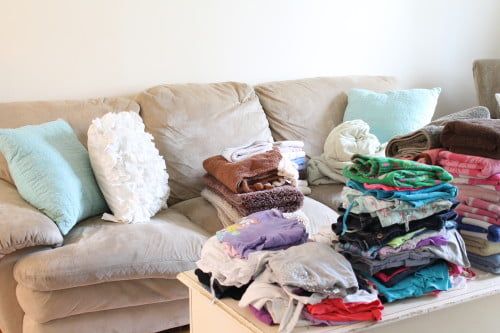 Did you know that Wahl Clipper is the number 0ne brand of hair clippers and beard trimmers in the USA? Yep, not only does this company make epic dog grooming clipper kits but also ones for humans, too. Neat!
This clipper kit is great for both small and large-breed dogs. It is best used for trimming and touch-ups between professional groomer visits. This means you can stagger the amount of time and money you spend at the groomers.
The clipper is designed to be quiet and is very easy to use. You never have to worry about your pet being afraid of the clippers.
Pros
Durable and long-lasting
Rechargeable with a 2-hour runtime
Made in the USA
Cons
Cannot be used internationally due to different outlets
Expensive
Why We Chose WAHL Lithium Ion Pro Series Kit As Our Top Choice…
Wow! We sure listed a lot of information for you to browse through, didn't we? We want to make sure you are able to make an educated and informed decision on the pet grooming kit you choose to purchase.
Although we stand behind all of the grooming kets that we listed, we had to go with WAHL Lithium Ion Pro Series Kit as our top choice. This kit is perfect for grooming your pet between groomer visits. Easily touch up the facial area, paws, and coat with ease.
We love how the product is USA-made, too.
Will you be purchasing our top choice, today? Perhaps, you like another pet grooming kit on the list, better. Whichever kit you go with please be sure to click on the yellow Amazon button to easily and conveniently make your purchase.