Are you looking to cut down on time and mess in the kitchen? Perhaps, you're sick and tired of always chopping fruits and vegetables. The Best Food Processor can help change all of this!
My mother is an avid canner during the harvest season. She creates tomatoes sauces, salsa, fruit preserves, and more. Once she put away the knives and brought out the food processor, her workload has diminished.
Reasons to Own a Food Processor
Before we share the top 10 best food processors available right now, let's look at some of the most popular reasons to one own.
Easily Chop Food
Food processors allow you to chop a whole lot of food in just seconds versus using a knife. You can also make smoothies, porridges, and sauces in them, too. This reduces a lot of manual labor on your side so you can focus on other areas of your life. Plus, with so much versatility on foods you can chop, you'll discover a whole new spectrum of foods you love.
Organize Your Cooking Area
Food processors offer incredible versatility so you can replace your blender, meat grinder and other small kitchen appliances with one unit. As a result, you're left with a tidier and more organized cooking space.
Minimal Maintenance
If you regularly use a food processor, you'll love that there's minimal maintenance and clean-up involved. The last thing you want after a long day at work is to spend hours in the kitchen cleaning up after a meal. Thankfully, a food processor allows you to spend more time in the living room with your family than cleaning up in the kitchen.
Factors To Consider When Buying a Food Processor
This article is devoted to sharing the top 10 best food processors with you, but to narrow down these choices to one unit, you'll need to consider some important factors throughout your search. Below, we've categorized some essential features to look out for to simplify the buying process.
Dishwasher Compatible
If you own a dishwasher, the likelihood is that you'll want a dishwasher-safe food processor. As most units come with numerous parts and accessories, you'll need to double-check that they're suitable for a dishwasher. Fortunately, most new processors don't require manual cleaning and you can place the entire unit in your dishwasher for a gleaming finish.
Settings
Most food processors have limited settings, whereas some high-end units allow you to do more, such as controlling the speed, adjusting the pulse, and much more so you can achieve the perfect result with your food. Consider what foods you intend to make and bear in mind your cooking skills, too. There's no point of owning a food processor with numerous settings that you don't understand how to use.
Wattage
Will you mix tough doughs and chop hard vegetables with your food processor? Tougher foods and actions require more power so you'll need a food processor with a high wattage. Alternatively, if you'll focus on making soups and blending different ingredients together, a low-wattage food processor will suffice. In general, we recommend around 700 Watts as this is ideal for tough jobs.
Capacity
Consider the amount of food you make in one go. If you have a large household or like to prepare your food in advance, you'll require a food processor with a large capacity. Although this sounds like better value for your money, a larger unit will take up more space on your countertop and zap more energy than a smaller one.
Blades
Finally, the blades are the heart of a food processor and you'll need ones that are suited to your cooking style. Consider the quality of the blades as they'll be more durable if they're made from high-quality materials. Stainless steel is the perfect material for chopping, pureeing, grinding, and more.
The Top 10 Best Food Processors To Buy
There are quite a few different styles, sizes, and brands on the market to choose from. Which model do you pick? That's where I come in! You see, I've searched high and low for the perfect food processors on Amazon, for you.
On this list of 10, you'll see brands like Cuisinart and Hamilton Beach, you know, brands you can trust.
So, are you ready to get a look at that list? Awesome! Let's hop to it.
10. Hamilton Beach Processor
For decades, Hamilton Beach has been a leader in kitchen gadgetry. That's why this food processor is such a highly rated model. The design is flawless.
It comes with a stack and snap assembly that requires no difficult twist locking. The sealed 12-cup bowl is designed with a pour spout that prevents leaks. no more messes!
Easily, chop, puree, and mix food with the sharp stainless steel 5-blade. You can also shred and slice with the reversible stainless steel slicing/shredding disc.
Pros
Comes with a handy simple function guide that shows you how the buttons and blades work
Features a strong 450 watt motor with 2 speeds plus a pulse option
No need to pre-cut foods due to the wide mouth feed chute
Cons
A few reviewers claim the food processor works well, but only for a short period of time and then quits working altogether
One user claims the slicing and shredding feature "creates more work" and doesn't work all that well
---
9. Cuisinart Food Processor
Cuisinart is a pioneer in the food processor industry. Not only does the company create epic FPs, but many other kitchen tools, as well.
This amazing food processor comes in 6 different looks. This listing is for the classic stainless steel option. The stainless steel housing is very easy to clean and wipe down.
The model comes with a stainless-steel slicing disc, shredding disc, and a brand new chopping blade. You'll love the 750-watt large capacity food processor that sports intuitive on/off/pulse buttons.
You can easily fit 14 cups of food in the Lexan bowl. Feel free to push through large chunks through the feed tube with the large or small pushers.
Pros
Removable parts are dishwasher safe
Full 5-year motor warranty; Limited 3-year warranty on entire machine
Comes with a spatula and instruction/recipe booklet
Cons
Sort of expensive at just under $175
Replacement parts are pricey
The unit is quite heavy
---
8. Breville Food Processor
This Breville food processor was rated as the "Editor's Choice" on Amazon. It is known for its amazing chopping, slicing, and dicing capabilities plus much more. This unit is called the "sous chef" model.
You'll love the 5 multi-function discs and 3 blades that the food processor comes with. The voltage of this unit is 110 – 120 volts.
The super wide chute measures a whopping 5.5 inches and can accommodate large pieces of food. You never need to pre-chop anything!
Another feature of this award-winning food processor is that it is BPA-free. You won't find any toxic materials in the processing bowls that range in sizes of 16 cups to 2.5 cups.
Pros
LCD display counts up and down with an automatic timer
Features an accessory box that can be stored horizontally or vertically based on where you store the unit
Designed with a heavy-duty induction motor
Cons
Very expensive at just under $400
Some users have complained about the motor malfunctioning
---
7. Ninja Food Chopper Express
For just $24.99, the Ninja Food Chopper Express is quite a deal. It isn't as large or elaborate as some of the other food processors, but it gets the job done for half the price.
Featuring a 200-watt power pod, you can chop, slice, and dice until your heart's content. You'll love the effortless ways you can mince, chop, and grind a variety of foods as well as blend and puree.
This unit is perfect for garlic, onions, zesting, herbs, spices, and so much more. You can even chop up chocolate!
Pros
This unit isn't just for chopping…you can blend together dressing, sauces, and spreads, too
A nice 16-ounce capacity
Made with an ergonomic design that is easy to handle
Cons
The unit isn't very versatile
Some users claim this unit is better for pureeing foods versus chopping them
---
6. Cuisinart 8-Cup Processor
Cuisinart does it again! This food processor is smaller than the 14-cup capacity processor that we covered above, however, it doesn't skimp on getting the job done.
If you don't have a need for a large food processor, this 8-cup model will serve you well. Don't let the small size fool you because this unit is packing 350 watts of powerful motor performance.
The 8-cup work bowl comes complete with measurement markings for ease of use during cooking. You'll also be impressed by the reversible shredding and slicing discs that give you medium to fine cuts.
Pros
Integrated feed tube to add ingredients while you process
Easy-to-clean parts are removable and dishwasher safe
BPA-free
Cons
Some reviewers claim the lid is to hard to lock into place
Another user complained that the plastic was "cheap" and "easily breakable"
---
5. Ninja 4-in-1 Food Processor
The Ninja 4-in-1 Blender and Food Processor system is one of the latest and greatest inventions of the kitchen gadget industry. You may think it is a little pricey at just under $227, but believe me when I tell you that it is worth every penny.
This 4-function unit is able to transform veggies and fruits into works of art with the auto-spiralizer design. You can create up to 3 different noodles shapes.
The high-speed blender cup unlocks tons of flavor for juices and smoothies when you need a meal on the go. Want a creamy frozen drink? The total crushing pitcher pulverizes ice to snow in mere seconds1 The max liquid capacity is 64 ounces.
The 4-cup precision processor handles everything from chopping to mixing and even dough making.
Pros
Featuring auto-IQ technology
Includes one 1200-watt base, 4 high-performance attachments, 3 spiralizing discs -spaghetti, fettuccine and ribbon, and a 40-recipe book
Designed with pulse, blend, and pause patterns
Cons
On the expensive side
Some complaints about the customer service associated with this product
---
4. Braun 12 Cup Food Processor
This Braun food processor is a nice little gadget to add to your kitchen lineup od star players. It is designed to give you many food processing possibilities like chopping, slicing, whisking, and kneading. It even comes with a juicer attachment (not quite as robust as standalone juicers like these, but it does the job).
You'll love the variable speed settings that allow you to pick and choose your own speed as well as a handy pulse mode.
The unit is equipped with a powerful 600-watt motor and 110 voltage.
Pros
1-year manufacturers warranty
Equipped with safety features like the bowl locking to the base and the unit not turning on unless the lid is properly closed
Can hold 12 cups of dry ingredients and 9 cups of liquid
Cons
On the expensive side at just under $159
Not dishwasher safe
---
3. Oster Pro 1200
Oster is another leading product manufacturer for the kitchen. This blender doubles as a food processor and smoothie maker. It gives you 1200 powerful watts and allows you to use the blender and food processor functions, interchangeably.
Check out what the manufacturer has to say about this unit, "Blender and food chopper feature Smart Settings Technology and 7 speeds, including 3 pre-programmed settings for one-touch salsas, milkshakes, and smoothies, plus pulse for added control and precision.
Dual-Direction Blade Technology blends in forward and reverses, allowing ingredients to flow down into the blade easier for faster and smoother results; the powerful and precise blade system is 50% larger compared to previous Oster blenders ".
Comes with a 6-cup Boroclass glass jar; extra-large, BPA-free 5-cup food processing bowl; stainless steel slicing disk and chopping blade; and 24-ounce lidded smoothie to-go cup.
Pros
10-year Duralast all-metal drive limited warranty for longevity
Features 900 watts of ice-crushing power
Designed with a premium stainless steel finish
Cons
A reviewer claims the unit has "poor durability"
Another reviewer says the blender/food processor isn't much different than any other model
---
2. Cuisinart DLC-2A Mini-Prep
This is a cute little food processor for the single person, apartment dweller, or the someone who doesn't use food processors all that often.
It is a small, 250-watt unit that comes with a modest 3-cup work bowl. The model chops and grinds with a patented stainless steel blade.
All you have to do is push a button on the handy control panel and the processor starts working like a charm. Even though the body is made of lightweight plastic, it's highly durable.
Pros
Affordable at just under $33
Dishwasher safe bowl and lid for easy cleanup
Built according to North American Electrical Standards
Cons
A buyer complains that the unit is noisy and "wails like a banshee"
Some complaints of the unit having design flaws
---
1. Hamilton Beach 70740 8-Cup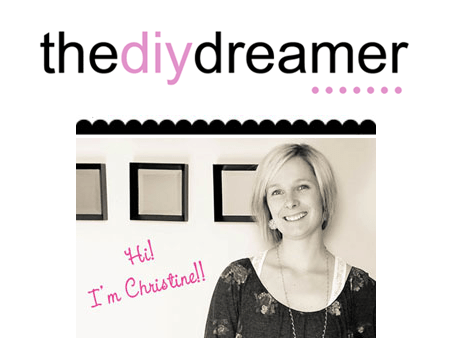 Hamilton beach has gone and done it again! This 8-cup capacity food processor is every home chef's dream. It's priced just right at $39.99, too.
If you want an affordable alternative to cutting up fruits and veggies by hand, you need to go with this food processor. Not only fruits and veggies, but this unit chops cheese, shreds, grates, mixes up sauces, and so much more.
Enjoy the powerful 450 watt motor with 2 convenient speeds plus a pulse feature. The unit is equipped with a stainless steel 5-blade.
Pros
Dishwasher safe bowl, blades, and lid
All parts store inside of the bowl to create compactable storage
Able to puree, chop, slice, dice, shred, and grind just about any food
Cons
Some folks claim the unit stops working after just a few months of use
Which Food Processor is the Best Choice…
There you have it! 10 of Amazons most amazing food processors, to date. I've given you many options to consider. However, I had to go with the Hamilton Beach 70740 8-Cup model.
I chose this unit as my number one because it is a high-quality food processor that is affordable, versatile, and built-to-last. Yes, there are some negative reviews but these complaints are few and far between. Plus, for each negative review, there are 10 positives.
If you are looking for a food processor that isn't too big, works, well, and won't break your bank, I highly recommend you go with the Hamilton Beach 70740 8-Cup model.
Will you be purchasing yours, today, or one of the others?